Hiring a Good HVAC Contractor is Difficult, Check Out Our Tips Below!
Do you need heat or air conditioning in your home, but you don't know where to start? The very first step is finding a reputable HVAC contractor. This task may seem overwhelming at first, but we're going to help you by laying out some important things to remember when choosing a contractor. The best part is that you should only have to do this once. After you find a contractor you can count on, you'll be covered for all of your future heating and cooling needs!
Insurance
Start with insurance. You must make sure your HVAC contractor is insured. If you hire a contractor who is uninsured, you may be liable for any injuries or damages to your property that may occur during the job. Ask to see a certificate of insurance before you sign any contract. Also, make sure that your contractor is licensed in the state that the work is being performed. This assures you that they have met the requirements for their line of work. This may seem like pretty basic stuff, but HVAC systems can be quite complicated and should never be installed by anyone other than a well-trained, insured, licensed contractor. And never be embarrassed to ask to see copies of these licenses or copies of insurance certificates from any HVAC contractor you hire! At Morris Plumbing, Heating & Air Conditioning we are always happy to provide full documentation to any customer who asks.
Better Business Bureau accreditation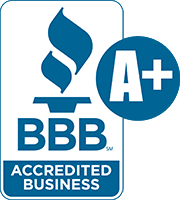 The Better Business Bureau is your best friend when you're looking to hire a reputable contractor. This organization is designed to help consumers find businesses they can trust. In order for a business to be accredited by the Better Business Bureau, they must go through a series of steps to prove that they are a professional and experienced business. These businesses are also held to specific standards, so you can be confident that you're choosing a reputable and responsible business when you see the BBB mark of accreditation. This can be a great place to start looking! Go on-line and check the BBB for reviews of the business you are considering hiring. You can see complaints against the business as well as the overall rating. At Morris Heating & Air Conditioning, we are not only accredited with the BBB, we are very proud to have consistently maintained an A+ rating with the Better Business Bureau. For more information on the Morris Plumbing, Heating & Air Conditioning BBB profile, click here https://www.bbb.org/boston/business-reviews/air-conditioning-and-heating-contractors-residential/morris-heating-air-conditioning-inc-in-ipswich-ma-121474
References
Before you hire anyone to work in your home, it's a good idea to talk to someone who's worked with them before. Ask the contractor for a list of references so you can talk to previous customers about their experience. If you find that a previous customer had a great experience with a certain contractor, then there's a good chance you will too! Also, ask your friends and family if they know anyone in the area whom they can recommend.
Financing options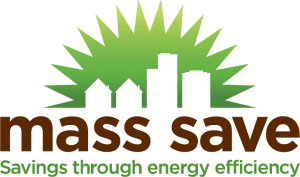 We get it. Heating and cooling your home can be expensive, so often you may choose a contractor based on the most attractive financing options. The good news is that many HVAC contractors are able to offer financing directly to the consumer. At Morris Plumbing, Heating & Air Conditioning we have low and no interest financing plans as well as rebates which can greatly reduce your final cost. In Massachusetts, there is also the MASS Save Heat Loan Program which in a nutshell offers 0% financing loans up to $25,000 for heating systems, central air conditioning, ductless AC, mini-split heat pumps and more. Restrictions apply. If you're interested in the MASS Save Heat Loan Program, call Morris Plumbing, Heating & Air Conditioning at 978-356-9900 and ask to speak with Chris or Andy. They will be happy to walk you through all the details. Whether you have a big budget and you're looking at financing an entire heating or cooling system, or you are looking for something simpler and less expensive, make sure that your contractor will provide you with options that are affordable and still meet your needs.
Before you hire any HVAC contractor, ask…
Do they offer FREE written estimates?
It's always a good idea to get a written estimate, so you have a clear idea of the work to be performed, exact equipment to be used, number of days project is expected to take, etc. At Morris Heating & Air Conditioning, not only do we offer free written estimates but we will also provide free second opinions. This way you have all the information you need at no cost, and you have some time to think over your options. At Morris Plumbing, Heating & Air Conditioning we offer only top-quality products with excellent warranties and we want you to have that in writing.
Will they help you navigate the rebate world?
Every year, Morris Plumbing, Heating & Air Conditioning customers receive thousands of dollars back in rebate money, and you should too! Rebates can be confusing and they are constantly changing so be sure that your contractor can give you the most up to date information regarding rebates, so you can get as much money back as you can.
Specialized training
Heating and air conditioning can be quite the investment, so you want to hire a contractor with the most expertise in the area they are working. Here are a few questions you should ask a potential contractor before you make a decision. How long have you been in business? Is heating and air conditioning your only specialty or is it one of many things you do? How much experience do you have with a specific product that I'm interested in? When you hire someone with the most experience and the best training in whatever you're interested in, you will reap the benefits… Let's take Morris Plumbing, Heating & Air Conditioning for example.
Morris and Mitsubishi products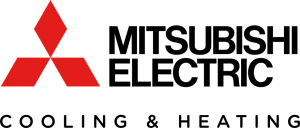 Morris Plumbing, Heating & Air Conditioning is a Mitsubishi Elite Contractor. This is the highest level rating a dealer can receive from Mitsubishi. Because we know these products inside and out, our customers benefit greatly. Here are some things you can look forward to if you choose to purchase a Mitsubishi product from us.
The best warranties
Mitsubishi Diamond Elite Dealers receive a full 12-year warranty on all parts and the compressor. (except for the remotes and wall thermostat, which are covered for 5 years). If you choose to buy a Mitsubishi from a contractor without this status, your system warranty will most likely be 5 years.
Top level installation and service team
Reaching elite status doesn't simply mean that Morris Plumbing, Heating & Air Conditioning has sold more systems than anyone else… it also means that our installation team is top notch. Our Morris Plumbing, Heating & Air Conditioning service and installation team receives the best training at Mitsubishi Electric training centers. Our team is up to date on changes in technology and you can count on the fact that they know the entire Mitsubishi product line inside and out. Mitsubishi ductless systems must be installed by qualified technicians. If not, and the product isn't properly installed, the efficiency of the system, equipment life, and overall comfort, can be compromised.

Morris as a Lennox Premier Dealer
In addition to being a Mitsubishi Elite Dealer, Morris Plumbing, Heating & Air Conditioning is a Dave Lennox Premier Dealer! In order to earn and maintain this status, Dave Lennox Premier Dealers are regularly evaluated through an independent customer satisfaction review process. Morris performed so well that we received the Centurion award last year which is only awarded to the top 2% of all dealers in the country for outstanding performance and customer satisfaction.
That's a wrap!
Hopefully after reading this you understand that it pays to do your research before you hire an HVAC contractor. It's so important to take the time to consider all of these factors before you sign on that dotted line. Heat and AC are important, especially in the summer and winter months, so do yourself a favor and hire someone who's qualified, experienced, and reputable. We hope you consider Morris Plumbing, Heating & Air Conditioning for your heating and cooling needs, but if not, please take these important steps and choose wisely.
At Morris Plumbing, Heating & Air Conditioning we have customers who have been with us since we opened our doors in 1998! Any questions? Give us a call. We're here to help. Please call (978) 961-0338.